Fill-Out This Easy Form to Be Immediately Contacted by a Lawyer
Social Security Disability | Social Security Disability Benefits | SSD | SSDI | SSI
When your poor health prevents you from working, Social Security disability benefits can prove a crucial financial lifeline to help you support your family. The Social Security Administration provides cash support to millions of Americans who suffer from physical and mental conditions that prevent them from working.
While this help is available, the process of applying for Social Security Disability Benefits can be quite complicated. We recommend hiring an experienced Social Security lawyer or Social Security attorney to help you with your application. This website can connect you with a Social Security attorney in your area who can help you win your claim for disability benefits. Finding a lawyer to represent your Social Security claim is the first step you can take towards being approved for monthly Social Security disability benefits.

In 1935, the Social Security Act passed Congress, but it was not until 1956 that the Social Security disability program was created. The Social Security program is intended to provide at least a subsistence level of income to the nation's most vulnerable citizens. The Social Security program has been praised by both Republican and Democratic presidents, who have called it a crucial safety net for America's workers.
"Social Security … reflects some of our deepest values—the duties we owe to our parents, the duties we owe to each other when we're differently situated in life, the duties we owe to our children and our grandchildren. Indeed, it reflects our determination to move forward across generations and across the income divides in our country, as one America."—William J. Clinton.
Some 8 million Americans who suffer from mental or physical disabilities receive Social Security disability benefits each month, along with some 34 million retired workers who receive Social Security retirement checks.The Social Security program is funded by payroll taxes. Over 20 percent of the federal budget is devoted to the Social Security program.
We can connect you with experienced Social Security attorneys lawyers who can help you navigate the often confusing bureaucracy that is the Social Security Administration. These Social Security lawyers are licensed around the country and will fight to get you the Social Security benefits that you are entitled to.
Don't just hire ANY Social Security lawyer
Applying for Social Security disability? We can put you in touch with a qualified Social Security attorney in your area. We have developed a network of Social Security lawyers and Social Security law firms that have decades of experience handling both kinds of disability claims, from Supplemental Security Insurance (SSI) to Social Security Disability Insurance (SSDI).
Many initial claims for Social Security Benefits are denied. In fact, statistics show that up to sixty percent of applications are initially denied. However, a Social Security lawyer well versed in handling SSDI and SSI appeals can help you win your case at all levels of the appeals process.
Navigating the bureaucracy of the Social Security Administration can be a nightmare for an ordinary person. A Social Security benefit lawyer, who is well versed in the policies and procedures of the Social Security Administration, will know how to present your case to the agency in a timely and well organized fashion. A Social Security claims attorney can make sure you file the necessary applications at the correct times. This is essential in making sure that your Social Security application and SSD claims are handled in a timely manner.
We can connect you with skilled SSD benefits lawyers who can help ensure your Social Security Administration (SSA) application for disability benefits is approved swiftly and with ease. Social Security disability payments can be key to helping you, and your family, stay financially solvent after you become disabled and are unable to work. This website addresses the following issues, among others: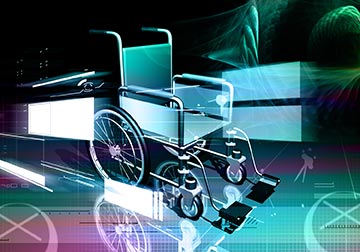 Applying for Social Security Disability
Social Security Disability (SSD) benefits can help people who cannot work due to a medical condition that is expected to last at least a year. SSD benefits are paid each month on either a long-term or permanent basis, depending on whether a person's disability is expected to last permanently. For more, visit this page on applying for SSDI and SSI benefits.
Social Security Disability Insurance is only paid in a cases of total disability. The Social Security Administration only handles cases of total disability and never provides benefits in instances of partial disability or short-term disability. The Social Security system is funded by payroll taxes and as a worker you have spent years having money deducted from your paycheck and deposited into this public trust fund. To be eligible, a disabled worker must have worked for a certain length of time in a position where he or she paid Social Security taxes.
The Social Security disability lawyers that handle your case are accustomed to serving clients who are in difficult financial straights because of their disability. Therefore, these attorneys understand the time-sensitive nature of the Social Security application and will do everything in their power to expedite the process to ensure you can start receiving Social Security payments as soon as possible.
When helping you apply for Social Security benefits, your disability lawyer will have to ask you the following questions.
What medical condition do you suffer from?
When did your medical condition set in?
What have your medical tests shown about your condition?
What treatment have you received?
How does your medical condition restrict your ability to work?
Your SSD lawyer needs this information when filing a claim with the Social Security Administration and representing you in your Social Security Disability or Supplemental Security Income claim. Your lawyer may also want to speak to your doctor or mental health professional to receive his or her assessment of how your illness impacts your ability to engage in work-related activities.
Social Security Laws
For more information on the federal laws governing Social Security, DotCO has provided Title 42 Chapter 7 of the United States Code, to help you understand how the Social Security system functions. A lawyer is best equipped to help you understand these laws and how you can use them to your benefit and avoid having your application for disability benefits denied.
U.S. Social Security Lawyers | Social Security Disability Overview | Social Security Disability Benefits